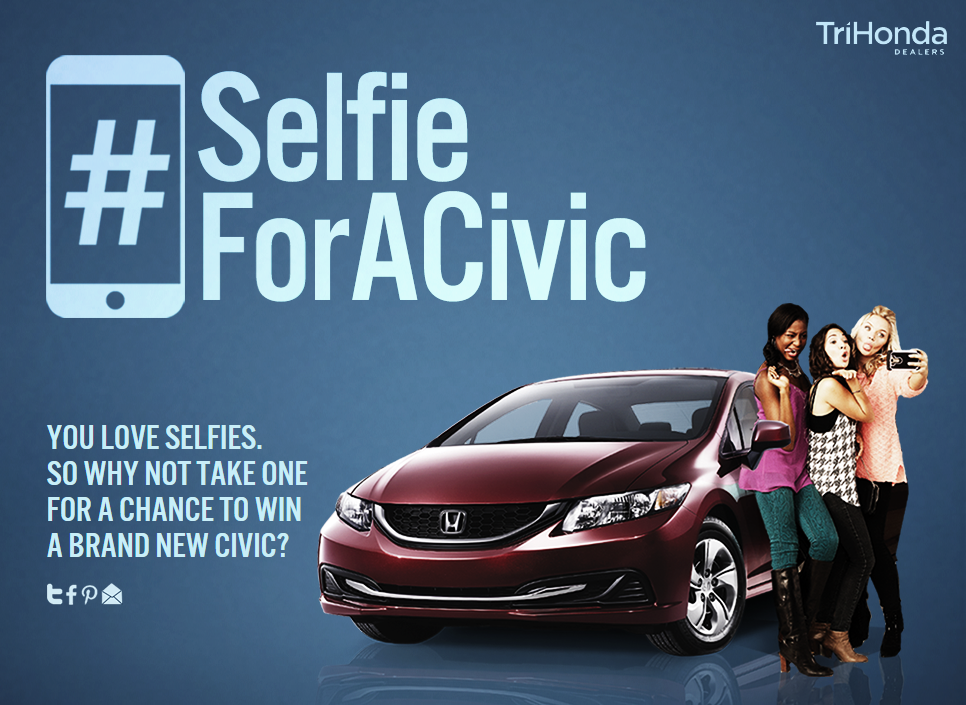 Attention, DCH Paramus Honda customers: do you want to win a 2015 Honda Civic? Now's your chance. Introducing the #SelfieForACivic sweepstakes.
The rules to enter are simple:
Come in to the DCH Paramus Honda showroom
Take a selfie with the 2015 Honda Civic – inside, outside, hugging it, kissing it, proposing to it – whatever your heart tells you to do.
Post your selfie on Instagram or Twitter with #SelfieForACivic #sweeps and our hashtag found here
That's it! For selfie-spiration check out the #SelfieForACivic showroom right here. With any questions about the sweepstakes or the other models in our showroom, don't hesitate to contact us at DCH Paramus Honda today.