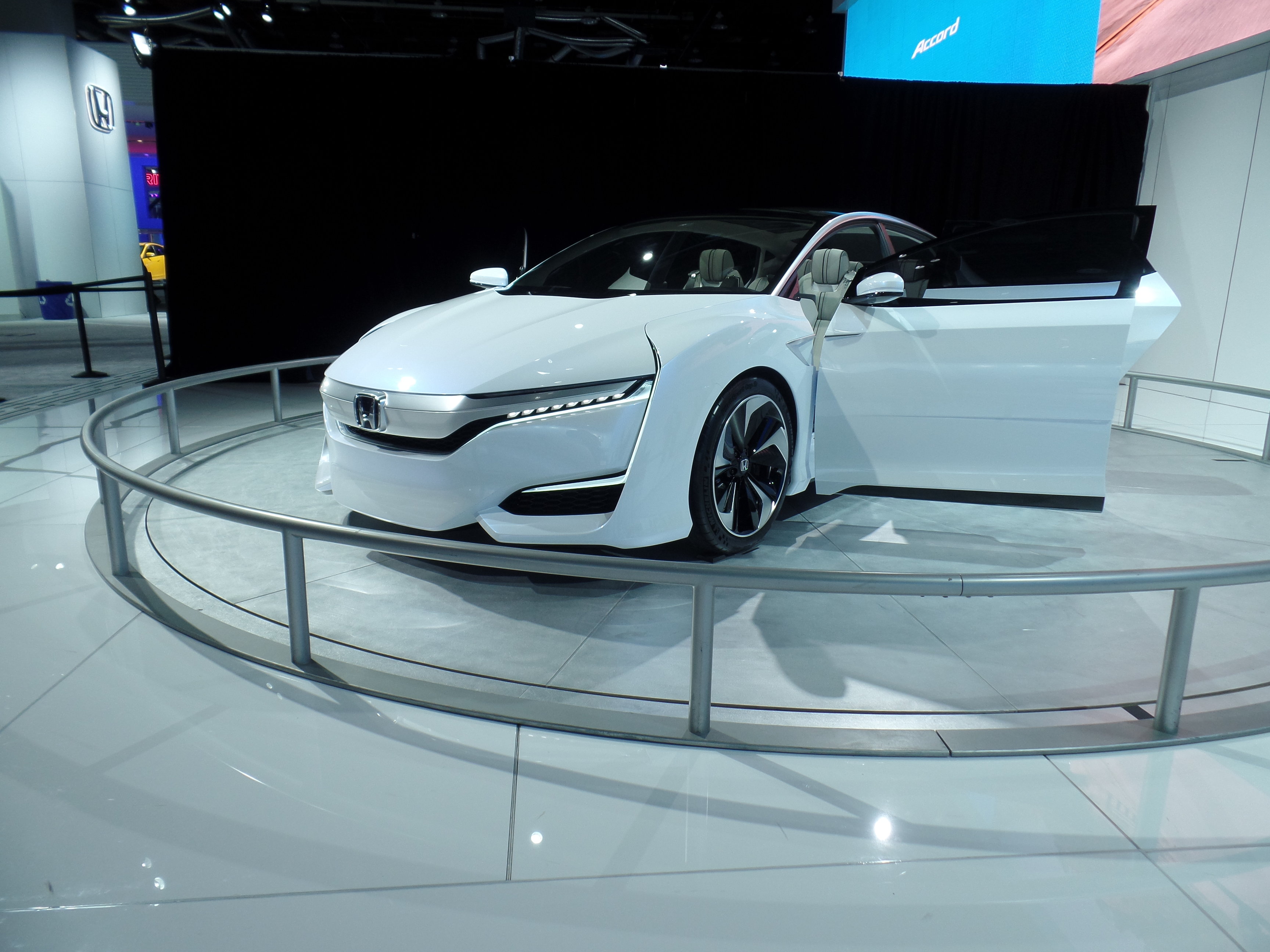 The Honda FCV Concept made its North American debut at the 2015 North American International Auto Show with an anticipated U.S. delivery date of 2016. The production model of the FCV Concept should be released in the U.S. following its debut in Japan in March 2016. The newest Honda fuel-cell car will seat five passengers with a more than spacious cabin, a driving range of more than 300 miles, and an amazingly fast refueling time of only three minutes. Honda has managed to decrease the size of the fuel cell stack by 33 percent and increase the power density by 60 percent. That's no small feat.
This generation of Honda fuel cell car is recognizable for its progressive styling, with a low, wide aerodynamic exterior, and a spacious interior that benefits from new powertrain packaging efficiencies. Honda knows that the successful transition to hydrogen fuel-cell vehicles depends greatly upon the availability of fuel, so they have pledged $13.8 million to FirstElement Fuel to help build additional hydrogen refueling stations throughout the state of California.
Honda is committed to producing vehicles that are environmentally responsible, so they have developed several advanced powertrain vehicles they plan to introduce by 2018. The vehicles will contain the new Honda Earth Dreams Technology powertrains, and will include an all-new plug-in hybrid model and a new battery-electric vehicle. Honda also has plans for further application of its two- and three-motor hybrid systems. Through the introduction of these new vehicles and new technologies, Honda hopes to bring ultra-low carbon transportation to car owners in the U.S.
Until the widespread implementation of this technology is possible, Honda has short-term plans to introduce their new 4-cylinder VTEC Turbo engines—an extension of the Earth Dreams technology—powerful engines that deliver optimum fuel economy.
Call, contact us online, or stop by DCH Paramus Honda today to learn more about Honda's development of fuel-cell technology and their new lineup of Earth Dreams powertrains and VTEC engines. We know you'll be excited by the possibilities.
Image: 3 Birds Marketing